We reopen the Smokehouse this Thursday, April 27th!
Thursday through Monday 11:30a – 6p.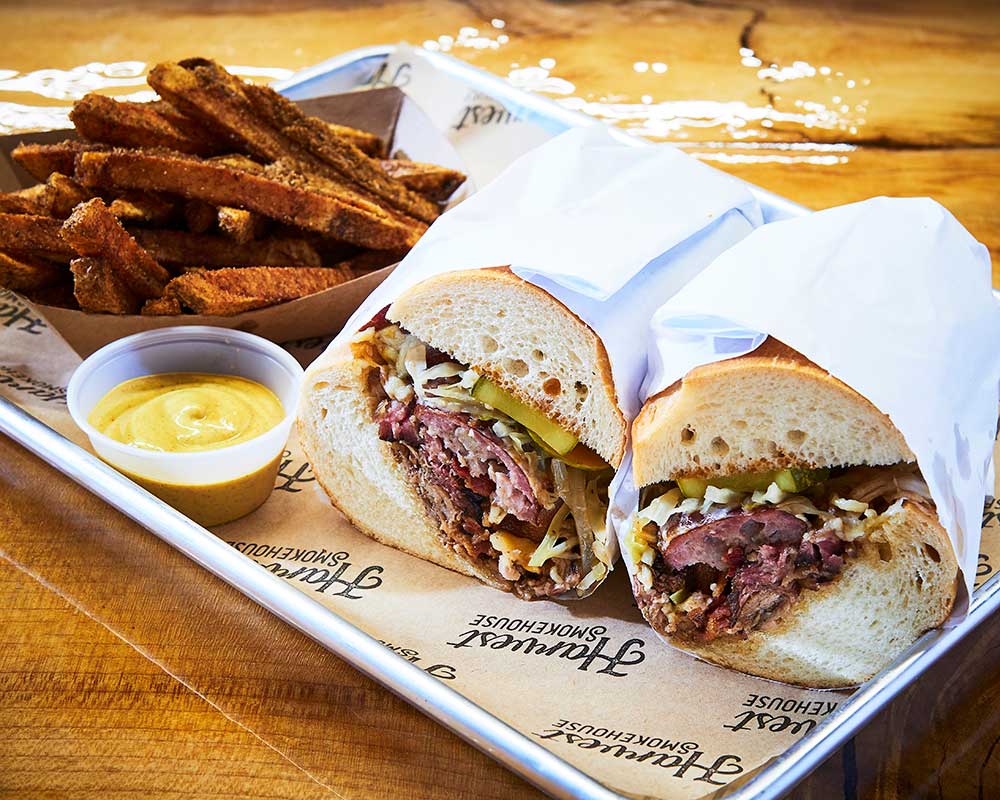 Sandwiches
Pulled Pork
Smoked pulled pork and slaw on a bun
or two unsugared cider donuts: 11
Apple Bratwurst
hOUSE-MADE SAUSAGE and pickled CABBAGE on a roll with Carolina APPLE MUSTARD: 11
hogzilla
pULLED PORK, smkd sausage, BACON, CHEDDAR and smkd swiss, slaw, pickles and BBQ sauce on a hoagie: 15
bbq turkey
hot smoked turkey breast, bacon, pimiento cheese, slaw and pickles on a hoagie: 14
Jerk Chicken
pulled jerk chicken, slaw, pickles, spicy jerk BBQ sauce and curry mayo on a bun: 10
Smoked Mushroom
smoked and marinated portabellos, slaw, pickles, greens and cider onion jam on a hoagie: 13
Grilled Cheese
Cheddar, Smoked Swiss and Pimento Cheeses
on Texas Toast: 7
Extras:
pulled pork (3), bacon (2), turkey (3), mushrooms (3)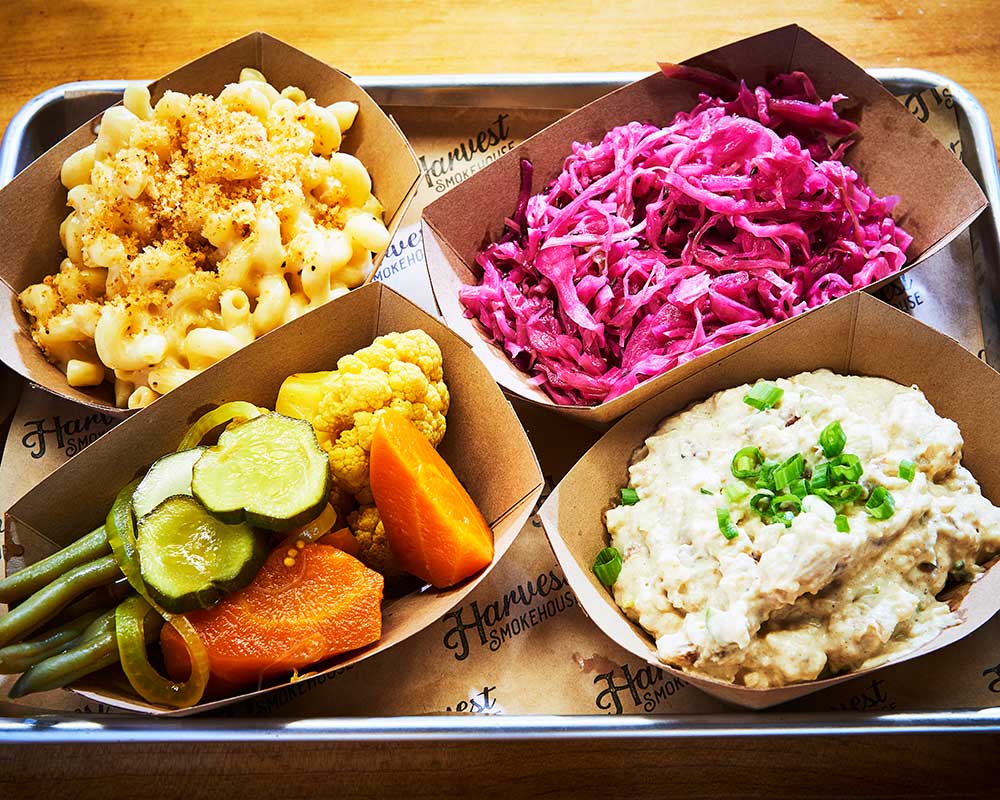 Sides
Single (serves 1): 3
Pint (serves up to 4): 8
Quart (serves up to 8): 14
*contains pork
Cider Slaw
Smoked Potato Salad
Mac and Cheese
Pit Beans*
Cider Braised Greens*
House Pickles
Apple Cornbread (3 per piece)
Hand-Cut Fries
Regular: Small (4) Large (6)
Jerk Fries with Curry Mayo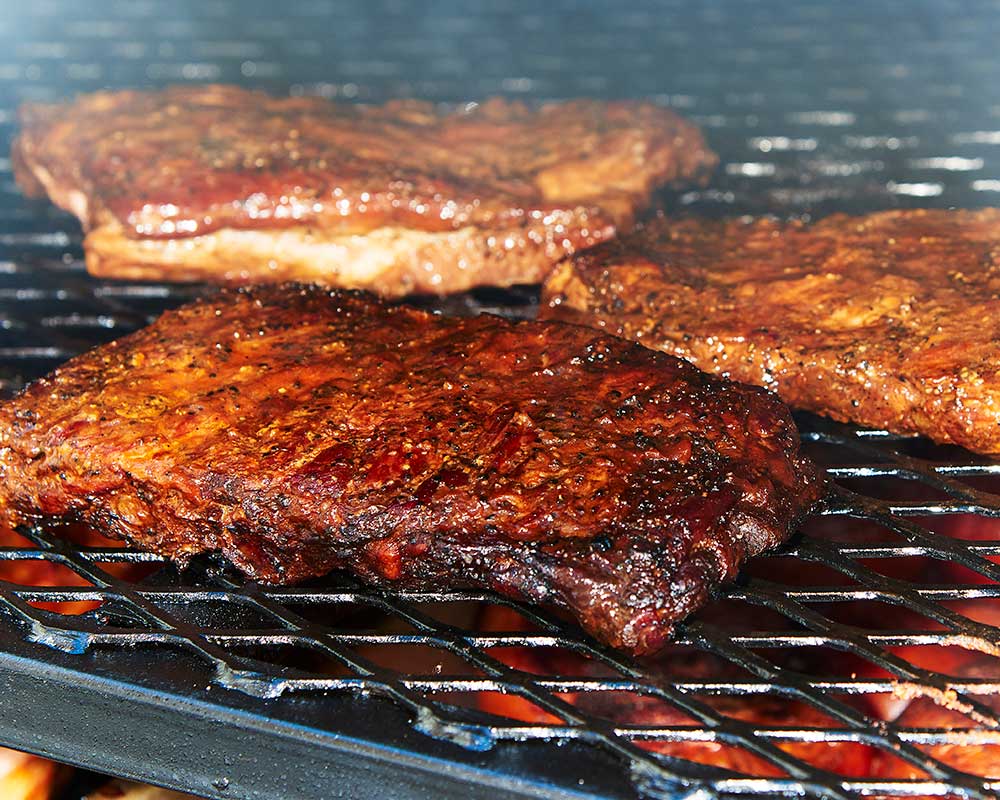 Applewood Smoked Meat
SERVED WITH a roll AND house pickles
All meats and sauces are gluten free. Weights approx.
St, Louis spare or baby back Ribs
one pound: 18
two pounds: 34
Pulled Pork
½ Pound: 12
Full Pound: 20
Turkey Breast
½ Pound: 13
Full Pound: 23
house apple bratwurst
One Link: 9
Two Links: 15
chicken wings
One pound: 9
Two Pounds: 16
naked, peach chipotle, honey hariss , pineapple jerk
Salads
Add Smoked Turkey (5), Smoked mushrooms: (5). Two Ribs (6)
Mixed Greens
toasted pumpkin seeds, pickled onions, apples,
cider vinagrette: 10
Carolina Chopped
Iceberg, smoked pulled pork, cornbread croutons, tomatoes, pimentos, cheddar cheese, House Ranch dressing: 15
Slice of Pie!
Topped with Whipped Cream
Golden Harvest Apple: 4
Berry of the Day: 5
All meats are smoked with golden harvest applewood. all sauces and meats are gluten free. please check our board for daily specials. no substitutions, thank you.
Consuming raw or undercooked meats, poultry, seafood, shellfish or eggs may increase your risk of foodborne illness.