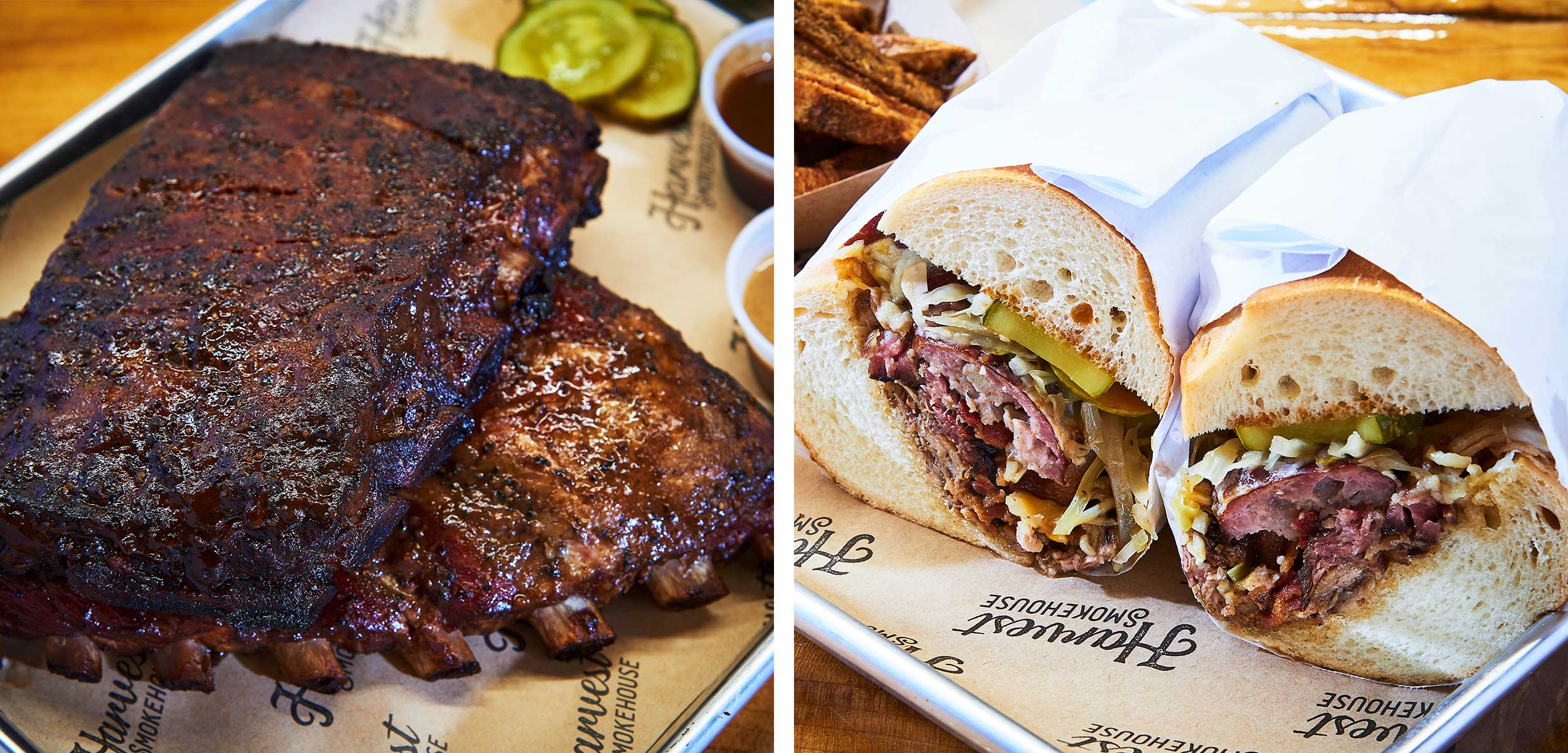 Smokehouse closed for the season.
Hope to see you again in April with delicious applewood smoked BBQ!
Harvest Smokehouse
Harvest Smokehouse
Here at Harvest Smokehouse we smoke our meats low and slow on 100% applewood from Golden Harvest Farms. Our sides, sauces and cornbread are made from scratch each reflecting the bounty of the orchard. This is our style, and what we've come to affectionately call Orchard Barbecue.
Featuring our very own Orchard Barbecue!
Visit us and try the original Orchard Barbecue.
Welcome to our roadside, on the farm, Barbecue joint, where we burn applewood in our Lang Smoker and serve tender pork, meaty ribs, yummy sandwiches and awesome from-scratch sides.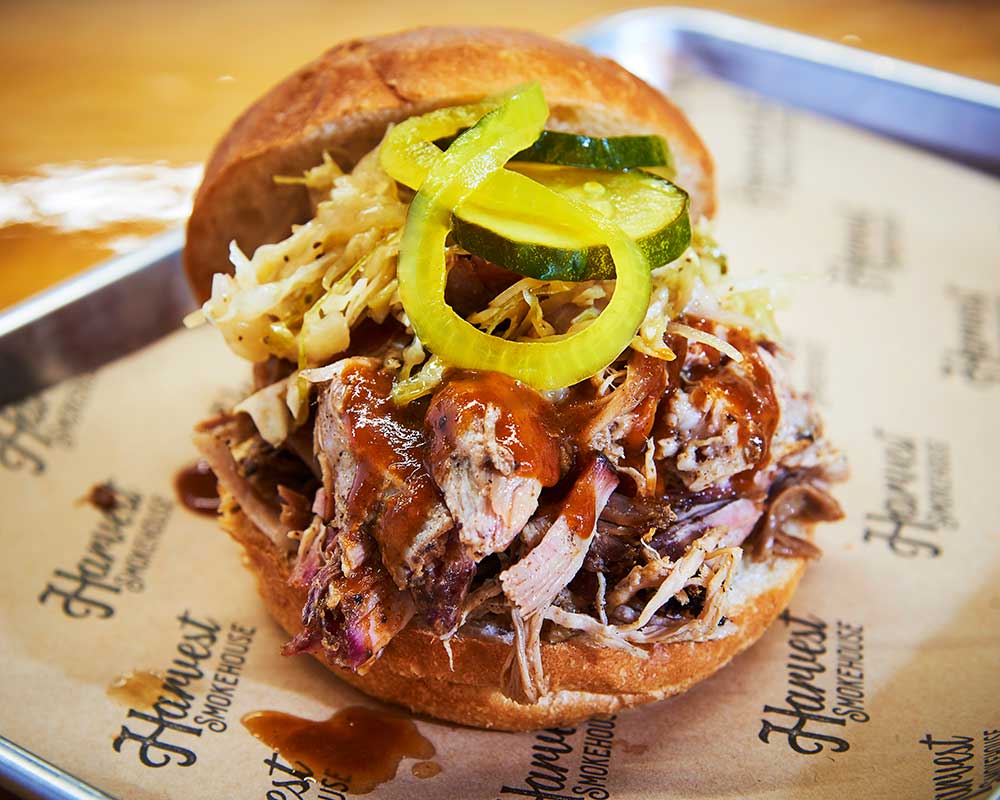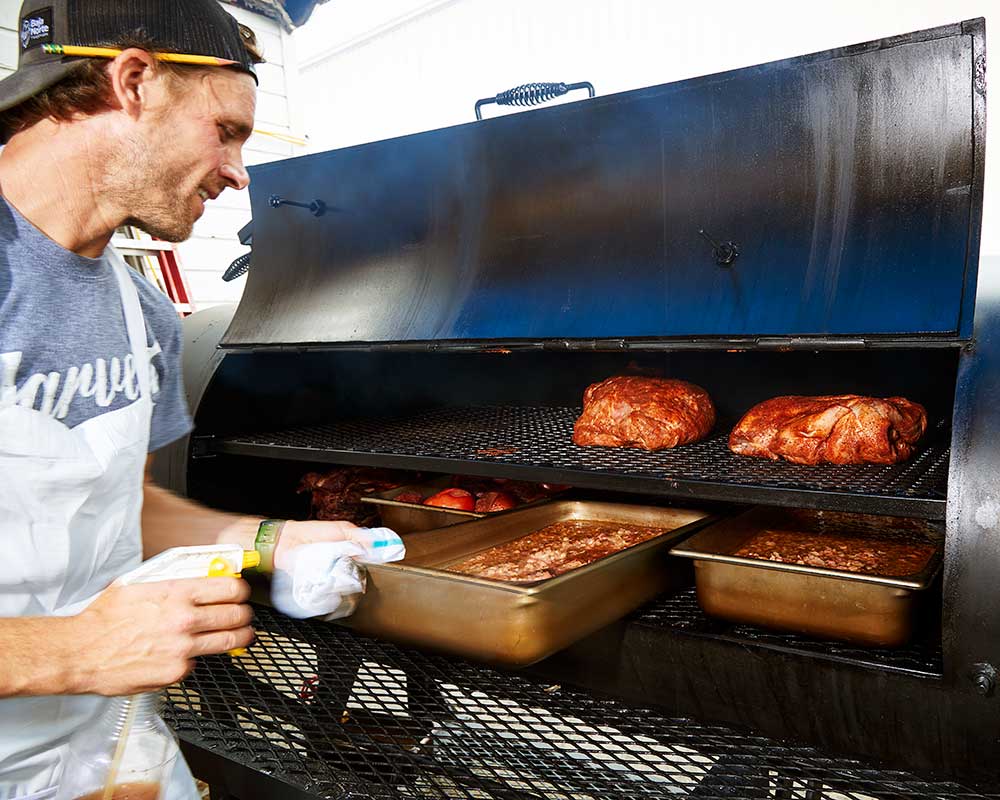 Meet our Pitmaster
Unmatched passion for barbecue.
Our chef and pit boss Andrew Chase is a Culinary Institute of America alum and former Chef/Proprietor of Black Forest Food Truck and The Flammerie in Kinderhook. After spending years working a wood fired oven, he now gets to exercise his passion for barbecue with a wood burning smoker.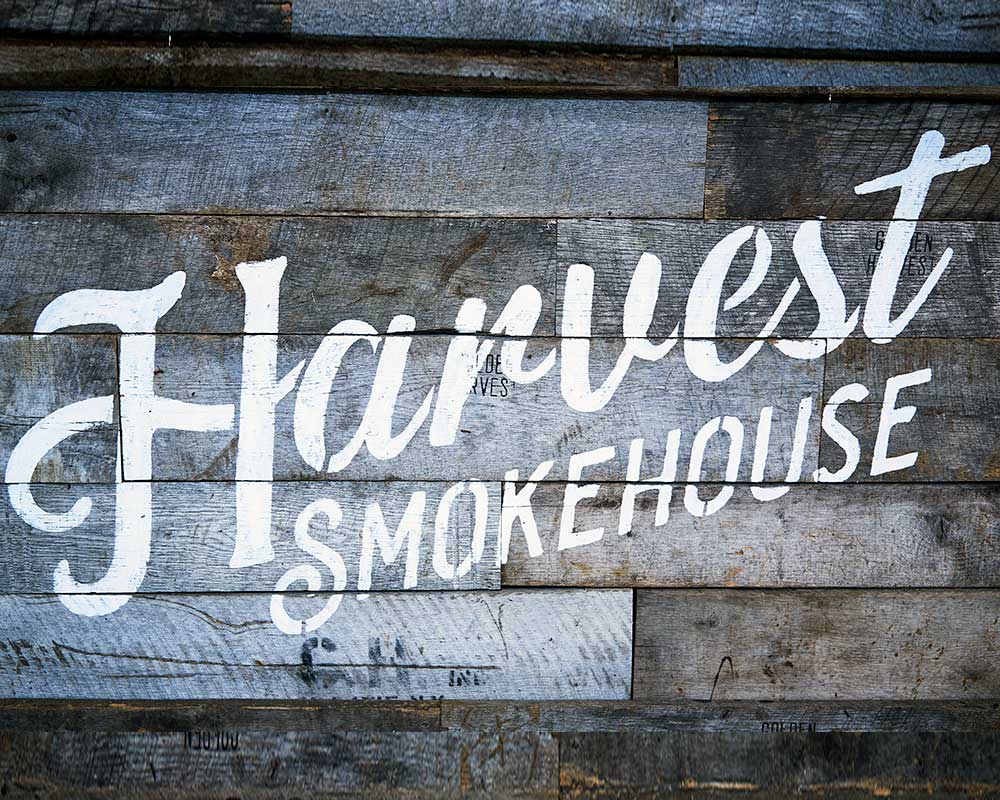 With Golden Harvest Farms's tradition of the best Apples, finest farm distilled spirits and artisanal vinegars we want to serve you, your family and friends with fresh and delicious food right from the Orchard!